Electrodes For Resistant Welding
---
Electrode caps
In our warehouse we have a wide range cap electrodes produced by LUVATA company. Electrodes are produced according to ISO 5821, DIN 44750 and other standards used in the automotive industry.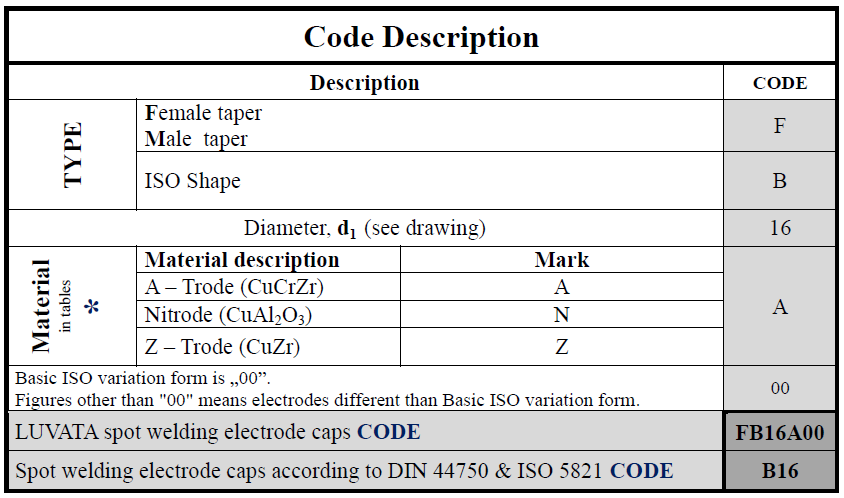 Female Spot Welding Electrode Caps ISO 5821 & DIN 44750 standards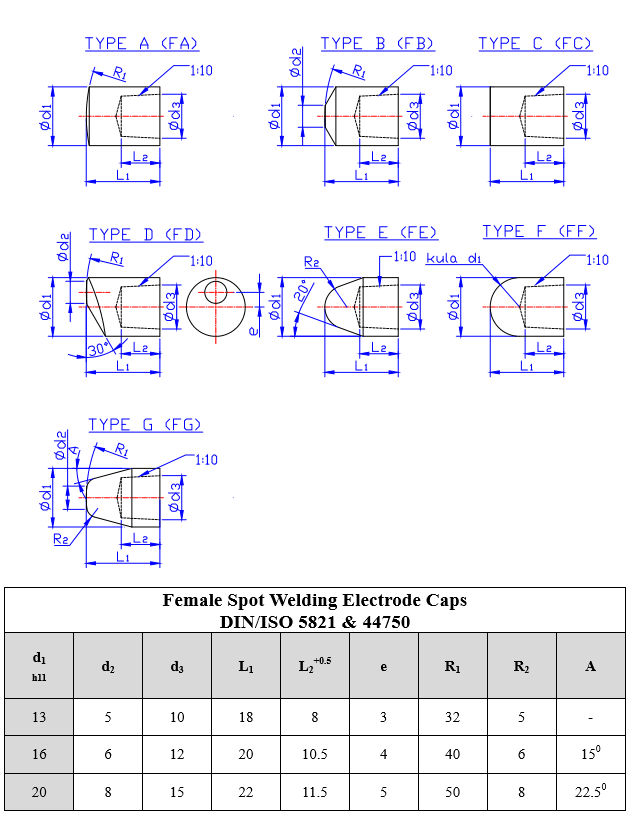 LUVATA's Spot Welding Electrode Caps marking examples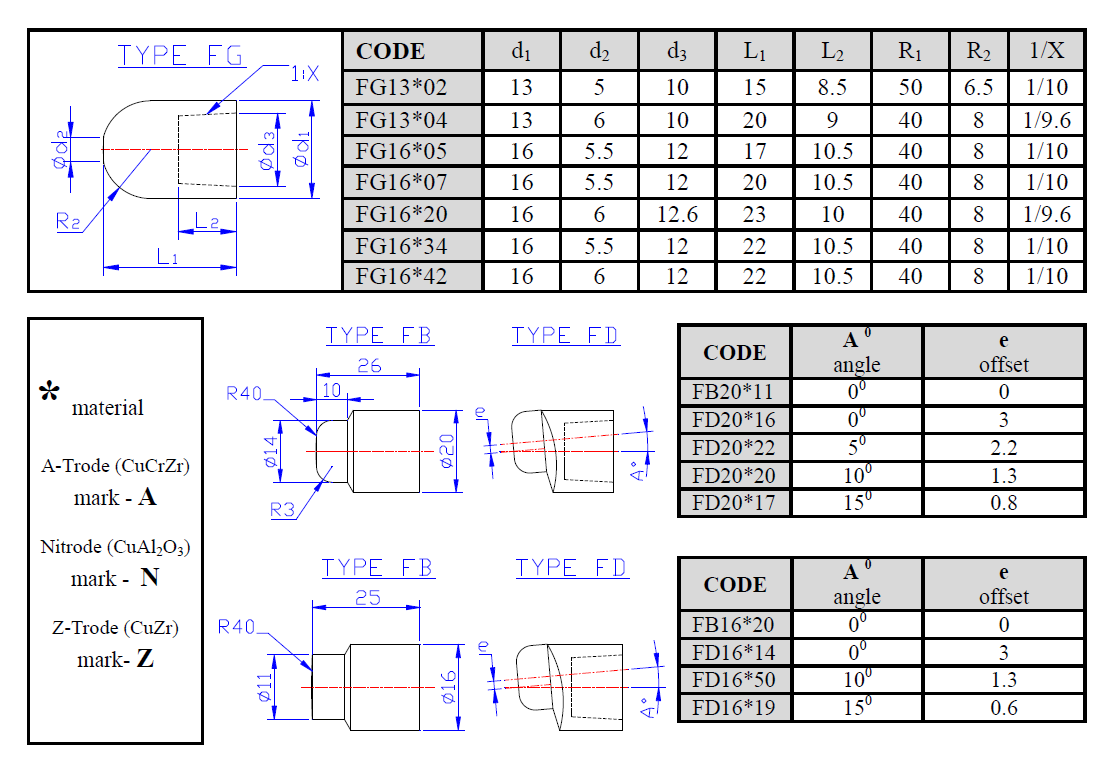 We also offer electrode caps according to other standards automotive industry sector like:
1978/1
1978/2
P9 113 10 112
P9 113 10 20
---
Electrodes for spot and and projection welding
Straight electrodes with different weld tips with outside tapered or cylindrical shank
Bent electrodes with outside tapered shank.
Shaped electrodes with outside tapered shank
Shaped cap electrodes with inside taper.
Electrodes with insulated steel positioning element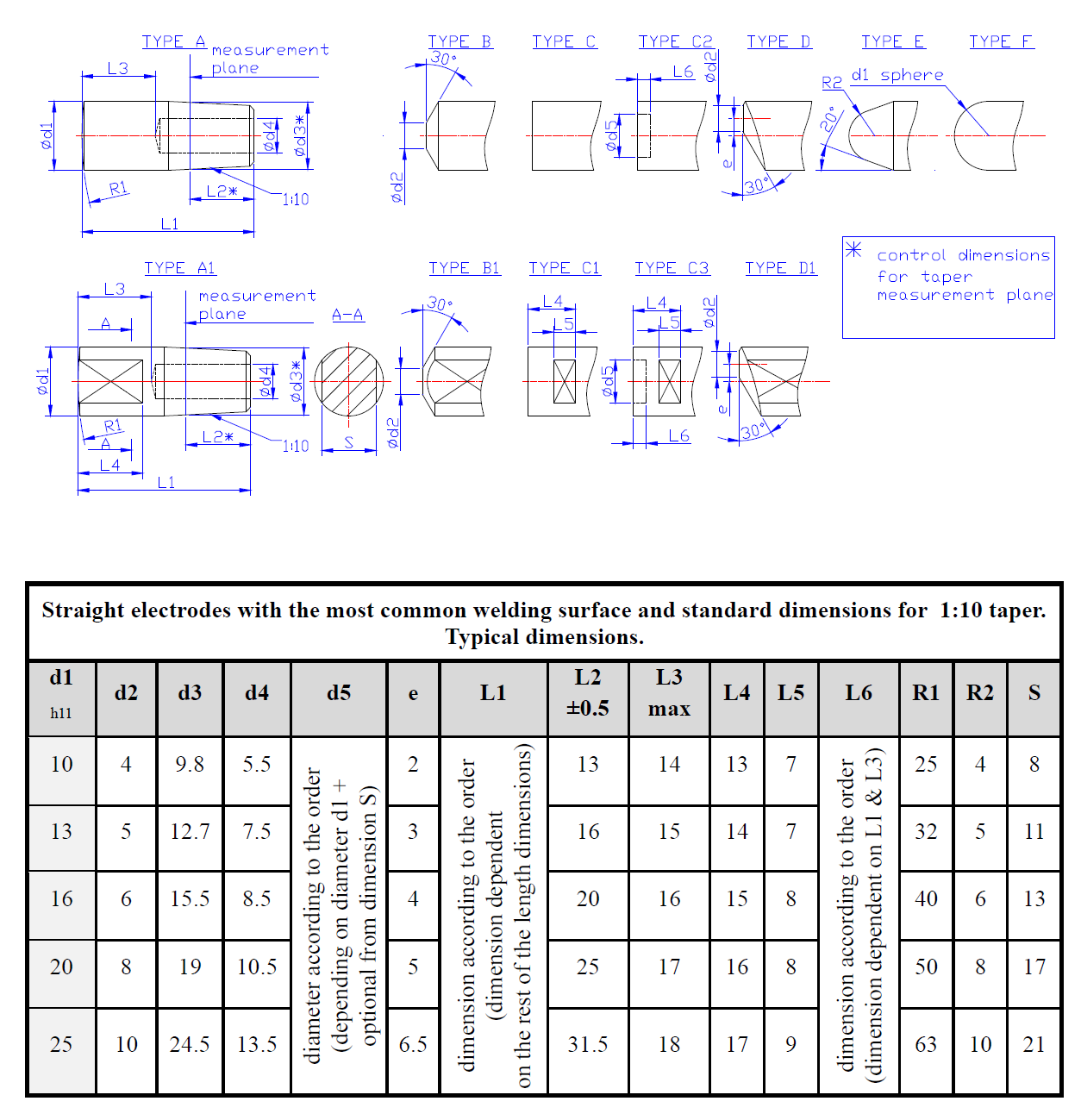 ---
Electrodes for projection nut welding
Electrodes for projection nut welding. This type of electrodes is made in three basic versions:
insulated to replace ceramic pins and use steel or brass pins

insulated and sliding sleeve to increase the lifespan of the electrodes
for ceramic pins, electrodes are used without insulation
---
Special electrodes with tungsten, molybdenum
Special welding electrodes made of tungsten, molybdenum, sintered WCu type used for welding high conductivity materials and other applications.
---
Seam welding (welding wheels)
Other products used for seam welding